Praktijk Stralend aan Zee
---
Weer fit en goed in je vel: voeding en leefstijl als medicijn.
Om de mooiste dromen en doelen in je leven te bereiken, is een goede gezondheid essentieel, maar onze Westerse voeding en leefstijl werkt hier niet aan mee.
Wil je weten hoe het met jouw gezondheid staat of wil je werken aan meer vitaliteit en eindelijk van je klachten af?
Bij praktijk Stralend aan Zee kun je terecht voor:
voeding en leefstijl begeleiding
het wetenschappelijk onderbouwde Metabolic Balance voedingsplan
laboratorium en allergie onderzoek
huidbehandelingen
Er zijn diverse trajecten, altijd met persoonlijke begeleiding en op maat. Een preventieve check-up met uitgebreid laboratoriumonderzoek en stappenplan is er al vanaf 250,-. Ook voor voeding en leefstijl advies als je wilt afvallen op een gezonde manier.
Location
Address:

Westerbaan 10
2201 EV NOORDWIJK
Plan your route

Distance:
Prices
Betaalmogelijkheden:

Contant, Online
Location
Take a look
Reviews
Read the experiences of other visitors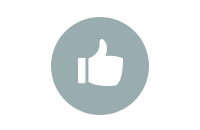 View the reviews by previous visitors to this location.
View all reviews