Landgoed Tespelduyn Trouwlocatie
Landgoed Tespelduyn
Tespellaan 53

2211 VT
Noordwijkerhout
---
Unieke trouwlocatie in Zuid-Holland
Unieke trouwlocatie in Zuid-Holland
Of je nu aanvliegt met een helikopter, aan komt rijden in een roze Cadillac of door een geliefde lopend naar het prieel wordt gebracht: elkaar het ja-woord geven op Landgoed Tespelduyn is een onvergetelijke, unieke ervaring. Jullie trouwdag, jullie wensen. Een springkussen voor de jongste gasten, livemuziek tijdens de ceremonie of de trouwtuin omtoveren tot bloemenzee: de mogelijkheden op onze romantische trouwlocatie zijn
Trouwen in een trouwprieel
De tuin staat in bloei, het prieel is aangekleed met jullie lievelingsbloemen en jij loopt naar jouw grote liefde, terwijl de zon het tafereel een gouden glans geeft. Onze buitenceremonies in de trouwtuin zijn beroemd in de Bollenstreek! 
Trouwen in een serre
Trouwen jullie in het najaar of in de winter? Of blijkt jullie zomerdag minder zomers dan gedacht? Dan is het 't Koetshuys op het landgoed een fijn alternatief. Versier de lichte locatie met bloemen en ballonnen in de gewenste stijl. Op regenachtige dagen vind je prachtig licht in onze serre en dankzij de glazen wanden waan je je elke dag van het jaar in onze mooie tuin.
De mogelijkheden op Landgoed Tespelduyn
Jullie bruiloft, jullie wensen. Of het nu gaat om een intieme huwelijksceremonie met tien daggasten, gouden loper, violist, sabrage en high wine. Of een uitgebreid, kindvriendelijk trouwfeest met bakfiets, extra grote bruidstaart, barbecue, Hollandse hits en een zak friet om middernacht. Of om een over-the-top-dag met prinsessenjurk, Porsche, champagnetoren, wereldberoemde dj en 250 van je beste vrienden. Op Landgoed Tespelduyn zijn de mogelijkheden voor jullie huwelijksdag eindeloos.
Jullie vullen de dag in, wij vullen het aan. Geef aan wat jullie graag willen, en wij hebben de ervaring en het netwerk om jullie trouwdag onvergetelijk te maken. Dus plan een datum en vul de dag in op jullie eigen, unieke manier.
Open Toptrouwlocatie Route
Tijdens de Open TopTrouw Locatie Route kan je niet alleen Tespelduyn ontdekken, maar ook onze partners die vaak een prachtige bijdrage leveren, kan je op deze dag vinden op ons landgoed. Denk aan Patisserie George Vis en de prachtige taarten, Greenhouse laat je zien wat ze kunnen met bloemen. Bruidsfotograaf Maaike Petri laat bruidsparen stralen op de foto. Verder zijn er diverse babsen aanwezig en Ferocius Events.
Location
Reviews
Read the experiences of other visitors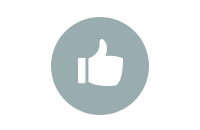 View the reviews by previous visitors to this location.
View all reviews