Renzy – Electric GPS audio tours
Meer en Duin 44

2163 HC
Lisse
---
Electric GPS tours for fun!
Electric GPS tours for fun!
Experience the lovely Dutch countryside with our GPS tours in the Renault Twizy, a 100% electric & eco-friendly vehicle for 2 people! The unique open and contemporary design of this vehicle gives you a sense of freedom. You feel, smell and experience where you drive! A unique ride with guaranteed attention on the go! Our GPS guided tours will lead you to the most beautiful places in Holland like the famous Dune and Coastline, the authentic Dutch landscape with windmills & polders, the lovely Tulip & Flower region & the old city of Leiden. All of our Renault Twizies have a GPS Guide with detailed maps on board that guide you along the route. You can book our tours for the morning, afternoon or evening.
Opening times
- Morning GPS tours from 10 am to 12 pm
- Afternoon GPS tours from 2 pm to 4 pm
- Evening GPS tours from 6 pm to 8 pm
Prices
Payment options:

Online

Reservations from € 49, - to € 65, - for a GPS tour for 2 people. You can only participate in a GPS tour on presentation of a driving license.
Location
Reviews
Read the experiences of other visitors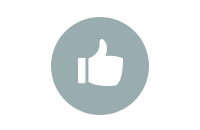 View the reviews by previous visitors to this location.
View all reviews